Cat Breeders
Breeder listings by cat breed


Kitten Listings
Persian, Himalayan, Ragdoll & more
Chocolate Cats Main

Photo Display
Chocolate & Lilac Cats, Kittens, New Born, Be Featured & More

Cat Resource
Chocolate Cat Genetic Articles, Cute Chocolate Cat Names, Breeder Spotlight

Grand Parade
Chocolate & Lilac Cats, Show Photos, GRCH, CH, Achievements, Awards & More
Chocolate Lilac Network

Sharing Chocolate
& Lilac Worldwide!
these colors? Click "LIKE" to share the love!!
Chocolate Kitten Pictures

Chocolate & Lilac Kitten Pictures - kittens 2-16 weeks of age including chocolate tabby, chocolate & white bicolor, chocolate lynx point, odd eyed chocolate and white bicolor, solid chocolate, chocolate calico, chocolate point, chocolate smoke, chocolate silver spotted, chocolate tortoiseshell, Persians, Exotics, Ragdolls and Himalayans.


Chocolate Point Himalayan Kitten





Chocolate Smoke & Chocolate Persian Kittens




Chocolate Exotic Short Hair Kitten




Chocolate & White Exotic Short Hair Kitten
Pictured at 10 weeks of age




Chocolate Exotic Short Hair Kitten
Pictured at 10 weeks of age




Chocolate Tortoiseshell Persian Kitten




Chocolate Tortoiseshell Persian Kitten




Chocolate Tortie Point Himalayan Kitten





Chocolate Bicolor Persian 5 Months




Chocolate Colorpoint Ragdoll Kitten





Chocolate Exotic Kitten





Chocolate Point Himalayan Kitten




Chocolate Point Exotic Kitten




Chocolate Persian Kitten




Chocolate Exotic Kitten




Chocolate Tortoiseshell Persian Kitten





Chocolate Tabby Persian 4 months old




Chocolate Persian Kitten 2 months old




Chocolate Point Himalayan 5 months old




Chocolate Point Himalayan Kitten 4 weeks old




Chocolate & White Point Himalayan Kitten 5 weeks old





Chocolate Persian Kitten




Chocolate Persian Kitten 5 weeks old




Chocolate Lynx Point Himalayan Kitten 4 mos





Chocolate Point Himalayan Kitten 5 wks




Chocolate & White Bicolor Persian Kitten (Odd eyed)




Chocolate Tabby Persian Kitten




Chocolate Persian Kitten




Chocolate & White Bicolor Persian Kitten




Chocolate & White Bicolor Persian Kitten




Chocolate & White Bicolor Persian Kitten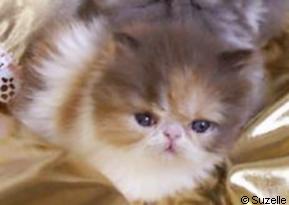 Chocolate Calico Persian Kitten




Chocolate Calico Exotic Kitten




Chocolate Persian Kitten




Chocolate Point Himalayan Kitten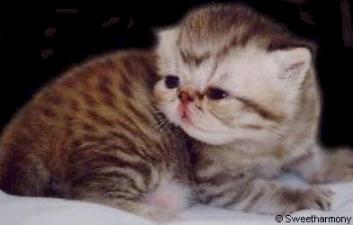 Chocolate Silver Spotted Persian Kitten




Chocolate Smoke Persian Kitten




Chocolate Smoke Persian Kitten




Chocolate Smoke Persian Kitten




Chocolate Tabby Persian Kitten




Chocolate Tortoiseshell Persian Kitten




Chocolate Tortoiseshell Persian Kitten




Chocolate & White Bicolor Persian Kitten






Members if you have a lilac kitten photo you'd like to submit